← Back to portfolio
Ze place to be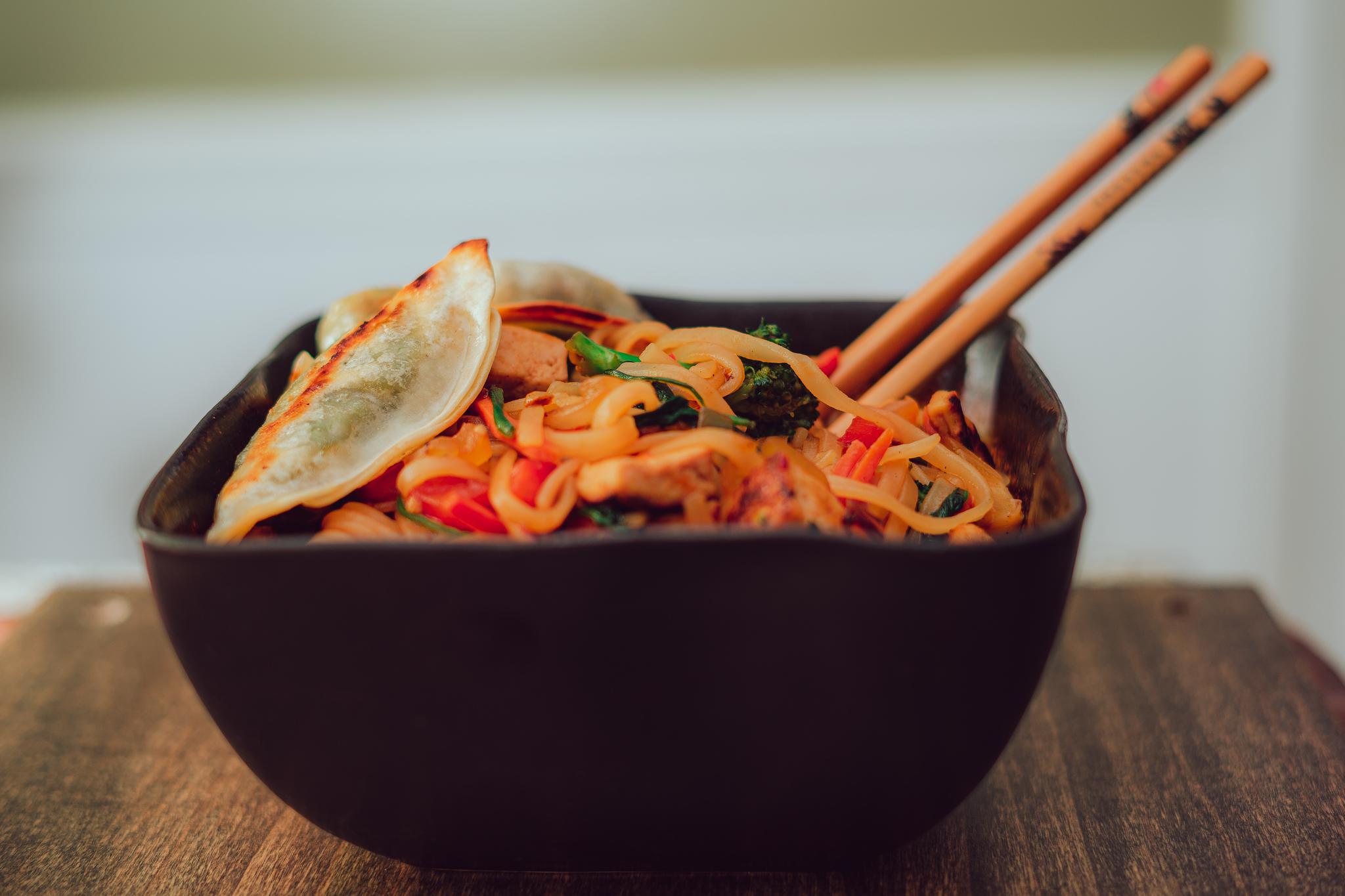 With three tables aligned in a tiny rectangular space, this is probably ze smallest, coziest, restaurant in town. Asian inscriptions on a board, flown-in bottles of different sauces displayed on the counter, confident, friendly and nonchalant personnel all help give the feeling of being transported to a favourite outlet in, say, Chinatown.
A menu bigger than the restaurant itself soon arrived, boasting dozens of Korean, Chinese and Japanese specialties. Soups were ordered and promptly appeared through the sliding trap door separating kitchen from dining area. The Corn Soup was predictably sweet, but a trifle thick, with white filaments -- identified as egg white -- floating about. Its appearance was more worrying than that of the (recommended) Seaweed Soup, which, although truly delicious, smelt like being on the ferry in Port Fouad.
Quick and efficient service was somewhat predictable, considering the size of the restaurant, but what did come as an extremely pleasant surprise was the menu's honesty. Zee, it is our duty to state, does not make the false promises that bigger and more popular Chinese food chains regularly resort to -- I remember once ordering something with bamboo shoots and getting it with lettuce. What is more, Zee's dishes comprise more than their written description indicates. The succulent Fish with Sweet and Sour Sauce, for example, also included slices of pineapple. The Chicken with Glass Noodles was not made with spaghetti but with the real, transparent and chewy thing. The Beef with Cashew Nuts arrived with the promised cashews, not with peanuts.
The quality and quantity of the food is simply irreproachable, as is the speed at which it comes. One overwhelming dish is the Jabtangbab (Mixed Seafood in Oyster Sauce with Rice) which, priced at LE25, sounded doubtful -- from experience, one has learnt that a decent presence of seafood requires prices above LE50. Zee's Jabtangbab, however, was almost too large to finish, with many shrimps, carefully sliced Calamari and much fish. Similarly, the Fried Noodles with Shrimps, which only cost LE13, was a large dish of real and delicious noodles covered with huge shrimps. As for the Korean Pancake with Seafood, it is simply good enough for the entire pantheon.
Zee is a good place, despite its appearance, and it earns one's complete trust just a few seconds after entry. Although it looks like it might have been an ice-cream parlour in the past, and although interior decoration indicating the origin of the food is quasi-absent, the low-key atmosphere inspires the same confidence as big dogs which, because they are sure of themselves, are mostly calm, while smaller dogs usually hysterically try to prove their existence. In this sense, Zee most definitely belongs to the larger species.
One disappointing detail was the absence of desserts, as one was eager to discover more of the place's hidden treasures. Zee more than made up for this small hitch by offering us complimentary Jasmine Tea in the proper, sweetly hand painted Chinese cups.
Wiz all zese treats and a three-course dinner for four at LE164, Zee is definitely ze place to be -- but make sure you get zere before ze closing hour of 10.30pm (zey also deliver in Zamalek).
Zee, 47 Mohamed Mazhar St, Zamalek. Tel: 340 7746

Photo by Timothy Dykes on Unsplash

Add a comment