← Back to portfolio
Slicker and slacker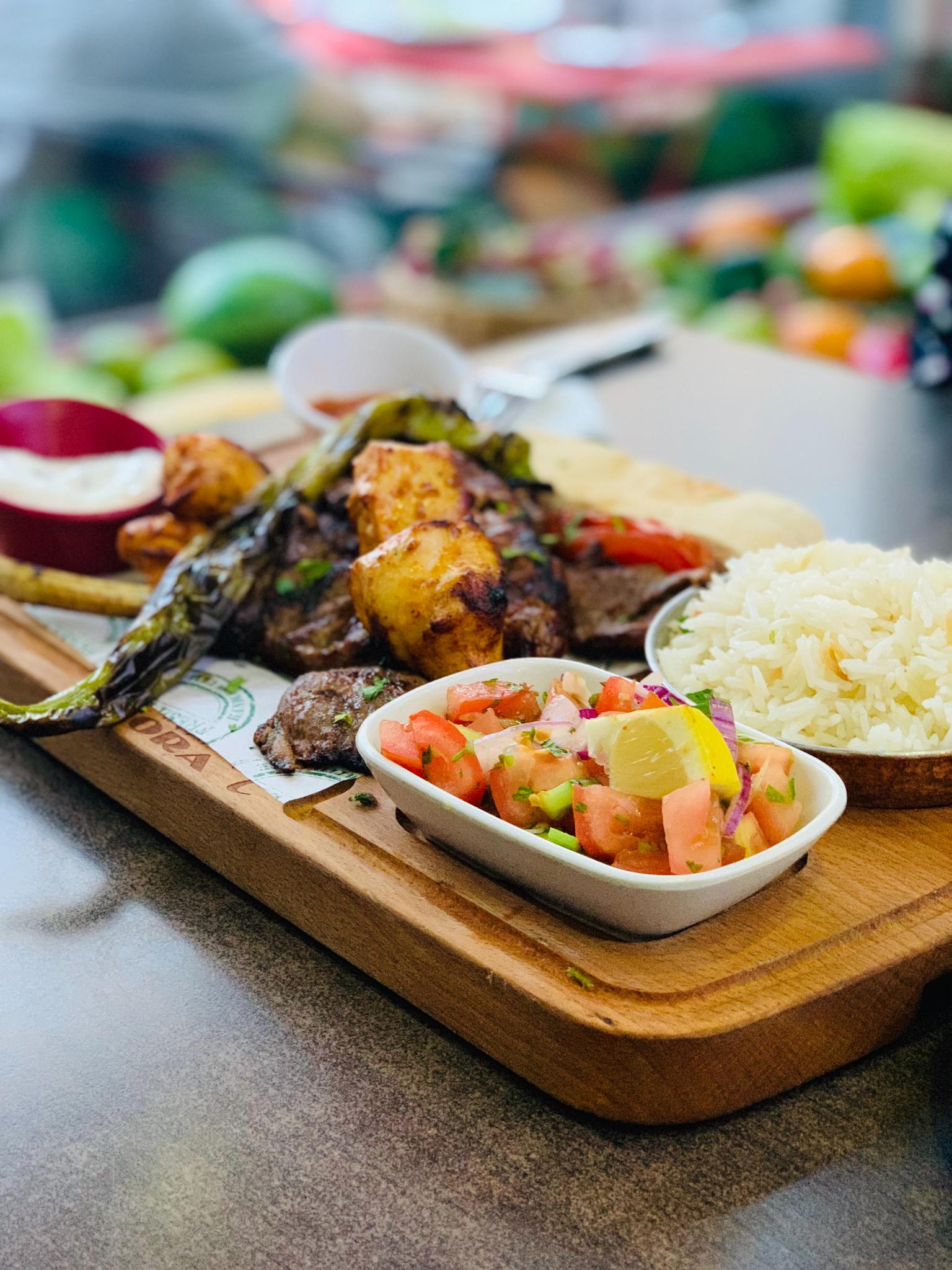 A decade ago, Kamal was one of those places students -- among other people -- religiously flocked to on Thursday afternoon following classes. It was also the place where shoppers always stopped for a bite when in need of a break from walking around Al-Korba. It was a famous spot visited by Heliopolis residents after a night out at the movies or on social visits. Kamal, in a nutshell, was seriously popular. Its food was cheap, tasty and safe; even parking outside for your sandwich and/or fruit salad was fun.
Times have changed, however, and Kamal has turned into New Kamal; the modest venue has turned into a McDonald's look-alike, with polished marble floors and fake granite tables in a smallish sitting area. It now boasts those impressive overhead neon boards with the goods listed in both Arabic and English (never mind that half of the items have not existed at New Kamal's for over three months).
The entire pizza section is unavailable. Half the sandwiches, half the salads and half the desserts face the same fate. Although we were warned against attacking their baguette-sized bread, we still went for four different sandwiches because all the details seemed to indicate that we would not finish our food anyway. The Shish Tawouk (LE5.50) was soggy, full of tomatoes and as straightforward as can be. The Chicken Pané (LE5.25) was bearable, apart from the fact that it included strange green pickled olives, tomato shreds and slices of rubber posing as melted cheese. The Mushroom Steak Sandwich (LE6.75) tasted fine, although I could not understand why the steak consisted of minced meat. The Philadelphia Steak Sandwich (LE7) is meant to include mushrooms, green peppers and onions, which it managed to turn into a mish-mash of ingredients, nothing more, nothing less. Gone are the days of succulent kofta, liver and serious Shish Tawouk.
As for desserts, the choice was limited to Profiteroles, Fruit Salad and one remaining portion of Crème Caramel. The Fruit Salad was out of the question. For one thing, we could not conceive of an acceptable reason for it to be soaking in an orange liquid, and what the orange in the liquid was. Our choice was therefore confined to the other two. The Profiteroles tasted like your seven-year-old child's first cooking experience and the Crème Caramel had the consistency of that brand new eraser you bought said child for the new school year.
Basically, if you've been shopping for four hours, your feet are aching, your back is killing you, you are starving and, as it starts to rain cats and dogs, you are standing in front of New Kamal's, do step in; but do yourself a favour, and only recommend it to your enemies.
New Kamal, 22 Baghdad St, Al-Korba, Heliopolis. Tel. 290 6969

Photo by Faisal M on Unsplash

Add a comment