← Back to portfolio
Secret gardens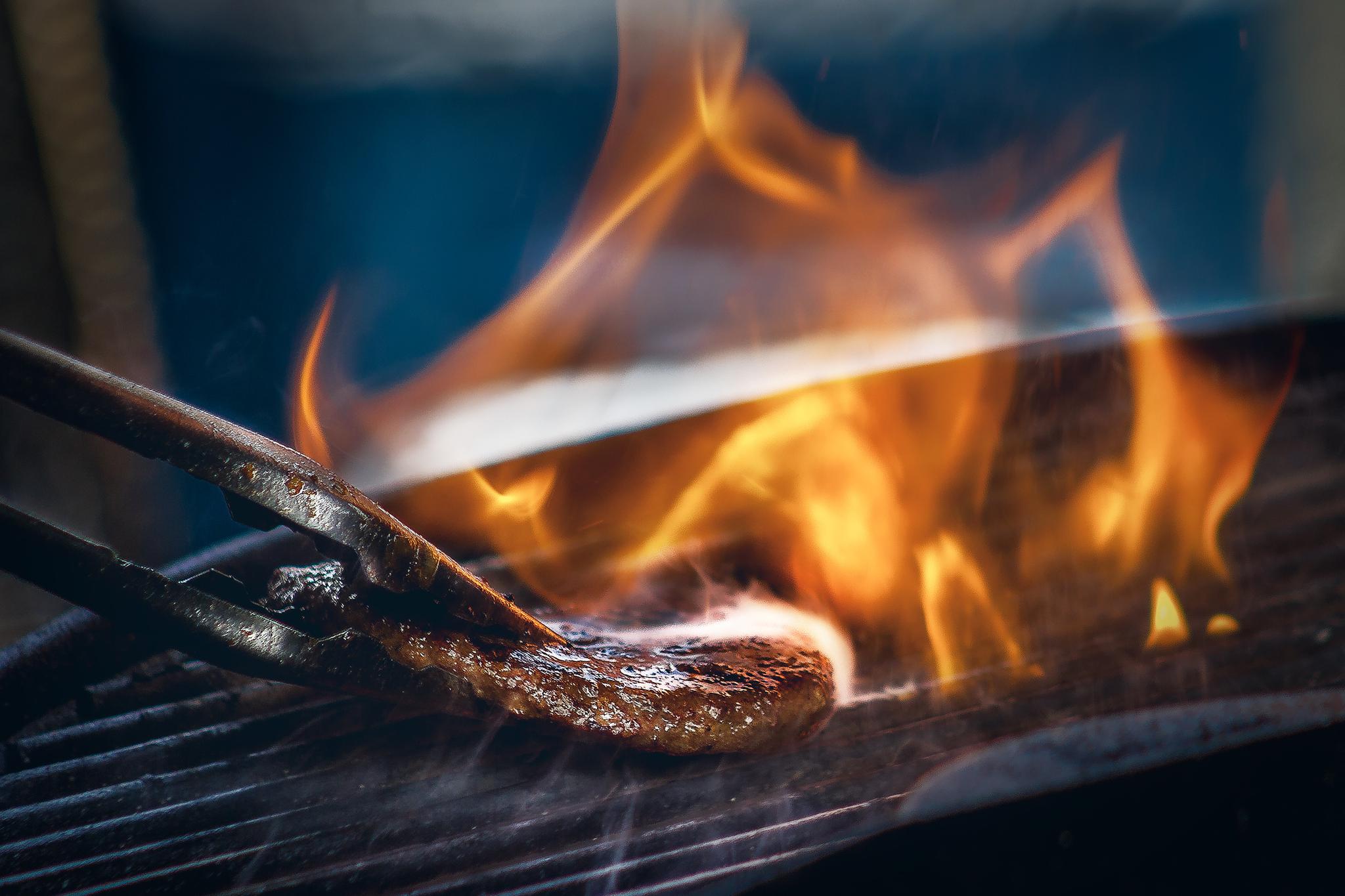 Injy El-Kashef decides to grill
The best thing about any worldly place is offering a reality that surpasses one's expectations. Strolling down a busy Zamalek street is pleasant, but what a joy it is to wrap up the evening in a garden villa disguised as a restaurant. Quiet, oh so quiet and calm. Although a large inside sitting area was available, who in their right mind would opt for that when given the garden option? The outside area is arranged on a semi-circular terrace overlooking a sweet little garden adorned with a fountain and the statue of an ancient Egyptian goddess.
Soon enough my "Mushrooms" came in. This single word on the menu's appetiser list can come in a variety of ways, including white sauce, brown sauce and onion/garlic. My choice fell on the latter: the oblong dish set before me contained a huge amount of sliced button mushrooms swimming in a strongly flavoured sauce turned red thanks to a large amount of paprika. The other appetiser of our choice, "Anchovies" as the menu puts it, was a mean affair. Probably a whole can of anchovies mixed with finely chopped green peppers, tomatoes and onions resulting in an incredibly powerful salt overdose, which anyone with bone trouble should seriously avoid.
As we waited for our LE60 Charbonade, we simply indulged in the peaceful atmosphere surrounding us, with cats lounging, mosquitoes making up their minds about biting, a large foreign clientele strolling in and out of the Bells, and the regular customers warmly greeting the waiters with a kiss. Oh, what bliss...
The burning coal for our Charbonade arrived in a pretty wrought iron grill, with an assortment of sauces we were to season our meat with, after we grilled it. This promised to be lots of fun. The cuts of red, lean meat looked good enough to eat raw, but since grilling them was the whole point, we thought we'd wait. Grill, grill, grill, the skewers were dangerously all over the place, and so were the cats by now. Our waiter kindly attended to the cats as we could obviously not cope with so much. (There must be a secret code or some kind of established body language between the Bells' waiters and its cats because with one move they were gone, never to be seen again.)
We had no idea how plentiful, delicious and generous the meat situation would be, so we had made the mistake of ordering another main course, the Five Bells Fish with White Sauce. When it arrived -- at the hands of a puzzled waiter -- we immediately decided to ignore the large side dish of French Fries accompanying the Charbonade and attacked. The fish was OK, but we were not flabbergasted, certainly not after the meat experience.
As we could not contemplate the Om Ali on the desserts menu, we opted for Lemon Mousse and Chocolate Mousse but were told that they were very sorry not to have either at the moment. A Banana Split and Ice Cream went down like a parental punishment. Pity, the lemon mousse would have been heavenly in this garden setting.
A full dinner for three came up to LE184.
The Five Bells, corner of Ismail Mohamed and Al-Adel Abu Bakr streets, Zamalek. Tel: 340 8635.

Photo by James Sutton on Unsplash

Add a comment