← Back to portfolio
Music and the moonflowers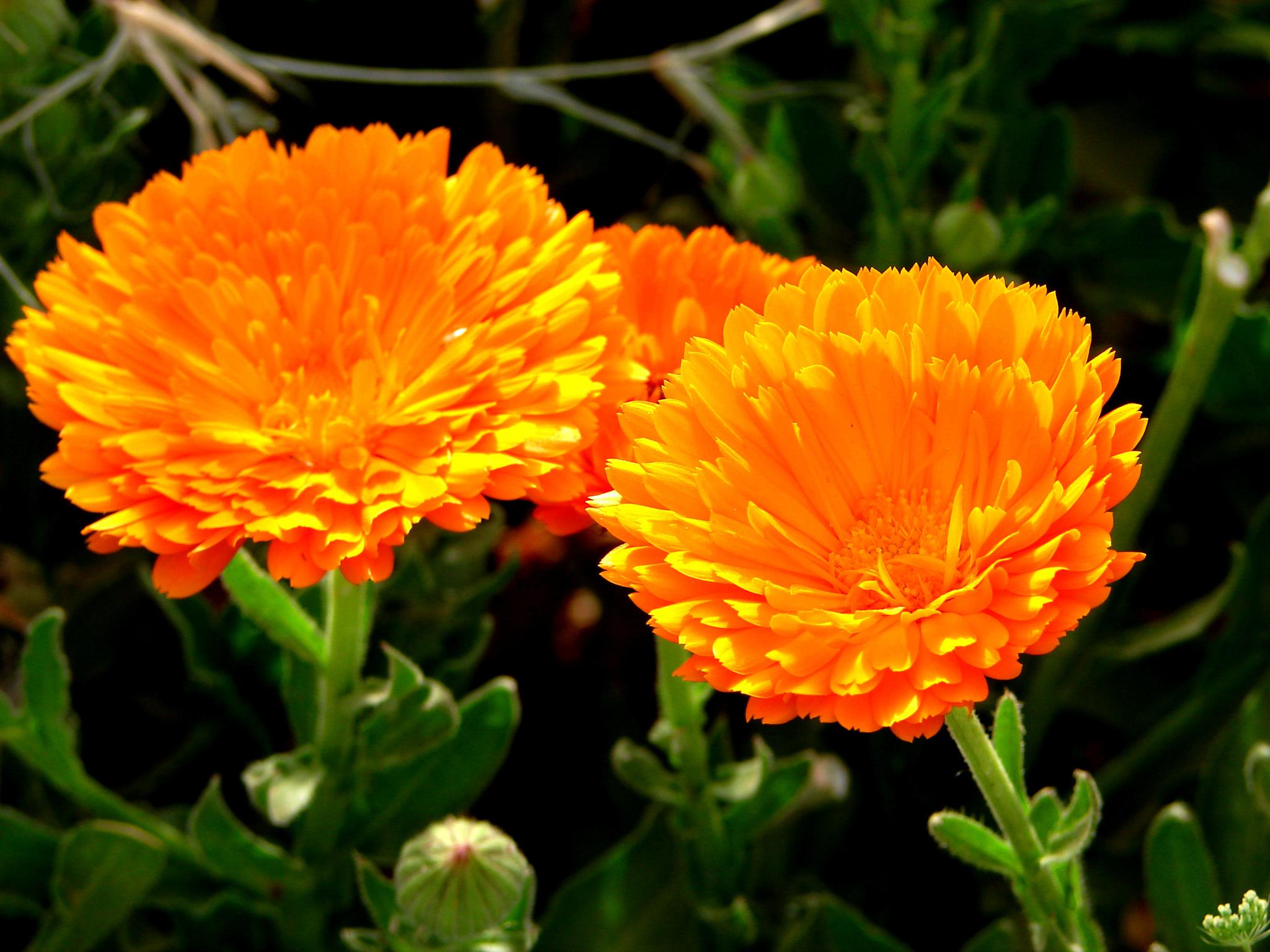 Friday morning, and the living is easy. Home-made pancakes with honey and bananas, washed down with freshly-brewed Italian coffee; incense burning on live coal to ward off bad energy; Cesaria Evora's voice reverberating in the crisp winter air; my red leather-bound diary, home to the flowing ramblings of my black ink pen -- my day was filled with so much satisfaction that the thought of leaving it all behind and exiting the apartment seemed sacrilegious. Duty called, however, and out I headed at 4.15pm, armed with my MP3 player, novel, camera, diary, laptop, and a quarter kilo of cashew nuts to keep me company. Destination: Tunis.
ONIONS AND PONY TAILS: Blasting out of the car stereo were my meticulously selected number one hits from the 1950s, to which swinging rhythm I abandoned myself on the short drive connecting Cairo to the oasis of Fayoum. The Big Bopper sang "Honey you knnnnow what I like: Chantilly lace and a pretty face, and a pony tail hanging down, with a little walk and a little talk, make the world go round, round, round..." Wait -- what is that smell? Another of my five senses snatched me back to reality in a flash. It must be one of the trucks loaded with organic countryside goodies. I overtake the first truck: tomatoes; the second truck: furniture. I grew more and more curious... Third truck: jackpot! The most freshly pungent load of onions on the face of this planet was proudly piled up on a large trailer, and dispersed its perfume through the AC vents of my car. Images of post-war American couples swinging in underground dance parlors immediately gave way to flashes of delicious fuul dishes on low round tables and shakshouka breakfasts under the Egyptian rural sun. Fayoum, I smiled to myself, here I come.
HUH? Tunis is a small village overlooking Lake Qaroun, in the vicinity of Fayoum, and home to an ecolodge by the name of Zad Al-Mosafer, I had been told by friends. Having left Cairo without clear directions to the ecolodge's exact location, I stopped at the Auberge du Lac for guidance, where I had been instructed to stick to the lakeside and drive another 15km until Tunis. Night was descending upon me, my two contacts who could help were not answering their phones, so I resorted to passersby for directions once the 15km were behind me without Tunis in sight. I stopped a countrywoman with a child: "How do I reach Tunis, please?" She looked at me suspiciously: "Are you going there alone or is someone going to meet you?"; "Alone," I answered irritably. "You mean you're just driving out from Cairo on your own?" she insisted. "I am asking the question, lady. Can you help me find Tunis or not?" She looked at me blankly: "Huh?" "Tunis, the village of Tunis, it's very close." Again: "Huh?" "Tunis! Tu-nis. Tunis." A moment of silence with a fixed stare, then: "Huh?" Thanking her for her immense help, I rolled up my window remembering the question Oprah had asked me two weeks earlier: "Do you wish you had more freedom, Injy?" If she could see me now, alone in my car, in the dark, in an unfamiliar locale away from Cairo, asking for directions, Oprah would find evidence confirming my answer in the negative.
A NIGHT IN THE CHICKEN COOP: Lake Qaroun to my right, I passed the fishing village of Shakshouk and drove forth, my focus shifting between the snaking road and the sign posts on the left indicating individual farms. The silhouette of the houses I could discern by the full moon pointed to Hassan Fathy architecture, and I knew I was getting very close. Success! A huge sign post spelled Zad Al-Mosafer, and a narrow unpaved path through green fields led me straight to the wooden gates of the guest house.
Checking in at Zad Al-Mosafer means you simply greet the receptionist and ask to be accommodated. No paperwork; no fuss. As I had arrived without reservation, the only available lodging on the busy weekend was a room without a private bathroom, labelled esh el farkha (the chicken coop) in line with this pastoral lodge's tradition of assigning an individual name to each cabin. Falling in love with my coop as soon as my feet treaded its stone floor, I set my small bag on the clean bed and rested upon the palm-frond chair to contemplate my dwelling for the night. The bright colours of the fabric adorning the wooden window panes instantly caught my eye as they contrasted beautifully with the homogenous hue of the bumpy, mud brick wall. I opened the window to find palm leaves hanging from the roof above, a soft breeze gently swaying their tips from side to side while the light of the lamp in my room cast a golden shade on their fringes outside.
Answering nature's call I exited my cot and headed for the shared ladies' bathroom, expecting to find numerous cubicles, towels, flipflops and bags of personal hygiene laying around as customary. Instead, I walked into the smartest shared bathroom I had ever seen. Whereas other ecolodges style their bathrooms according to the surrounding atmosphere, at Zad Al-Mosafer each of the shared bathrooms -- with spotless sink, shower, toilet and many toilet paper rolls -- is an individual affair without any special decoration, aiming for the comfort of familiarity: if it looks like back home, it feels like back home -- and it's all yours.
FRI, 29 JAN, 2010, DEAR DIARY: Al-Mendada, the restaurant, is a long hall housing all kinds of seating arrangements: rectangular high tables, low round tables, and mats on the floor. The roof is untraditionally vaulted and panelled with multi-coloured kilims richly contrasting with the dark wood of the furniture. Strewn here and there are pottery containers of various sizes, hand-woven baskets, camel saddles, book shelves and candle lamps. Various drawings are engraved onto the walls -- I spot an undulating snake, a smiling little girl with two braids, the Pyramids of Giza, horses, palm trees, dogs, fish and birds. The spirit around me is joyful and laid back.
Clusters of relaxed and chatty guests filling the hall speak various tongues: next to me is an English group recounting their day's adventures on the dunes in the surrounding desert; next, a French lot are playing Trivial Pursuit -- I can hear all their questions and am hardly able to hold back from bellowing the answers; the Italian bunch are discussing their excursion on horseback around the lake scheduled for tomorrow. I am cross-legged on the mat, the low round table before me awaits my order of grilled chicken -- I'll save the grilled fish for lunch tomorrow. It would have been lovely to have company, but I'm also enjoying this one day and one night of just me, with my diary, my music, my health and contentment in this newly-discovered haven of peace and quiet.
ONCE UPON A TIME: Following a delicious tea with mint enjoyed in the large tent set before a bonfire, I had retired to my upgraded room -- with private bathroom and a four-poster copper bed -- liberated by guests who were forced to depart on short notice. I arose fresh as the morning dew, and headed out to embrace the orange-dotted greenery of the surrounding moonflower fields. Exported to France for use in the perfume industry, chamomile, moonflowers and basil are principal crops, according to writer Abdou Gobeir, with whom I shared my morning coffee after a succulent fetir meshaltet breakfast. Gobeir, the owner and manager of Zad Al-Mosafer, recounted the story of the village of Tunis which began with a nameless hill on which stood a single farmhouse owned by Mohamed Ibrahim Wali, who was married, of course, to a Tunisian woman.
INTELLECTUAL FEET: In 1962, Wali invited poet Abdel-Rahman El-Abnoudi to his farmhouse, who arrived bringing along his poet friend Sayed Hegab with his then Swiss wife Evelynne. Hegab and Evelynne fell in love with the place, quickly purchased land to build a house and the pottery workshop which taught generations of locals a refinement of their art, propelling their products to national celebration. Next arrived film editor Ahmed Metwalli, cartoonist Nabil Tag, painter Hassan Suleiman, artist Mohamed Abla, architects Omar El-Farouk and Adel Fahmy, translator Dennis Johnson-Davies and a multitude of Egyptian and European writers who flocked one after the other to this treasure trove of inspiration by the lake. Thus was born the intellectual community that is now Tunis, comprised of approximately 200 farmhouses owned by an international array of artists, writers and architects.
How did Zad Al-Mosafer then, come about? In 1978, Gobeir had visited his friend Evelynne in Tunis, and decided to build his own farm where he could retreat to write. He accomplished this in 1986, resigning from his journalism post in 2001 to permanently settle down there. Soon, his friends began visiting in numbers reaching 30 or 40 at a time, upon which Gobeir's friend filmmaker Ali Badrakhan suggested they build an ecolodge for artists and writers who sought the momentary seclusion required for their work. The first cabin was constructed, nicknamed Eshet Ali Badrakhan, followed by Eshet (filmmaker) Magdy Ahmed Ali and Eshet (painter) Adel El-Siwi. By 2003, when Gobeir was forced to register the land, he hired an entire team of employees to help him manage what is now the only ecolodge in Fayoum.
Thanks to the cultural inclinations of its dwellers, Tunis champions a number of sustainable projects in the area, mostly pioneered by Gobeir. This has turned it into a beacon of hitherto nonexistent activities, including garbage recycling; a kindergarten that gradually grew into an educational project adopted by the Egyptian Association for Sustainable Development; handicrafts production including pottery and sewing; an obstetrics and gynecology clinic for local women; an Internet café; and a training project for ecotourism guides by the North South Consultation Association, with specialisations in bird watching, tracking, camel and horse safaris to the nearby national parks of Wadi Al-Rayan, Wadi Al-Hitan and Lake Qaroun and adjoining fields. From a hill inhabited by a population of 100 locals in 1962, Tunis has today evolved into a home for 8,000 people, all engaged in sustainable development projects.
LAKE WITH A VIEW: Despite the charm and proximity of Fayoum, tourism in the oasis remains grossly underdeveloped. Gobeir explains that the summer months do not attract any visitors and those who come in the "high season", extending from October to May, hardly ever stay beyond the weekend since Fayoum is not marketed as an extended holiday destination. Other than the desert safaris to Wadi Al-Hitan and Wadi Al-Rayan, Fayoum is, however, home to numerous historical destinations that remain scarcely visited, including the Al-Sagha Palace, Dimet Al-Sebaa and the Qaroun Palace. At the same time, Abu Boxa, where fishing boats are manually produced, Al-Agamiyin for palm frond furniture, and Shakshouk fishing village dot Lake Qaroun. If Fayoum was given its due attention as a tourist destination, all the nearby picturesque villages would be polished up and begin to attract visitors -- who would surely leave carrying pottery, memories and moonflowers.
Add a comment