← Back to portfolio
Inspiration for the soul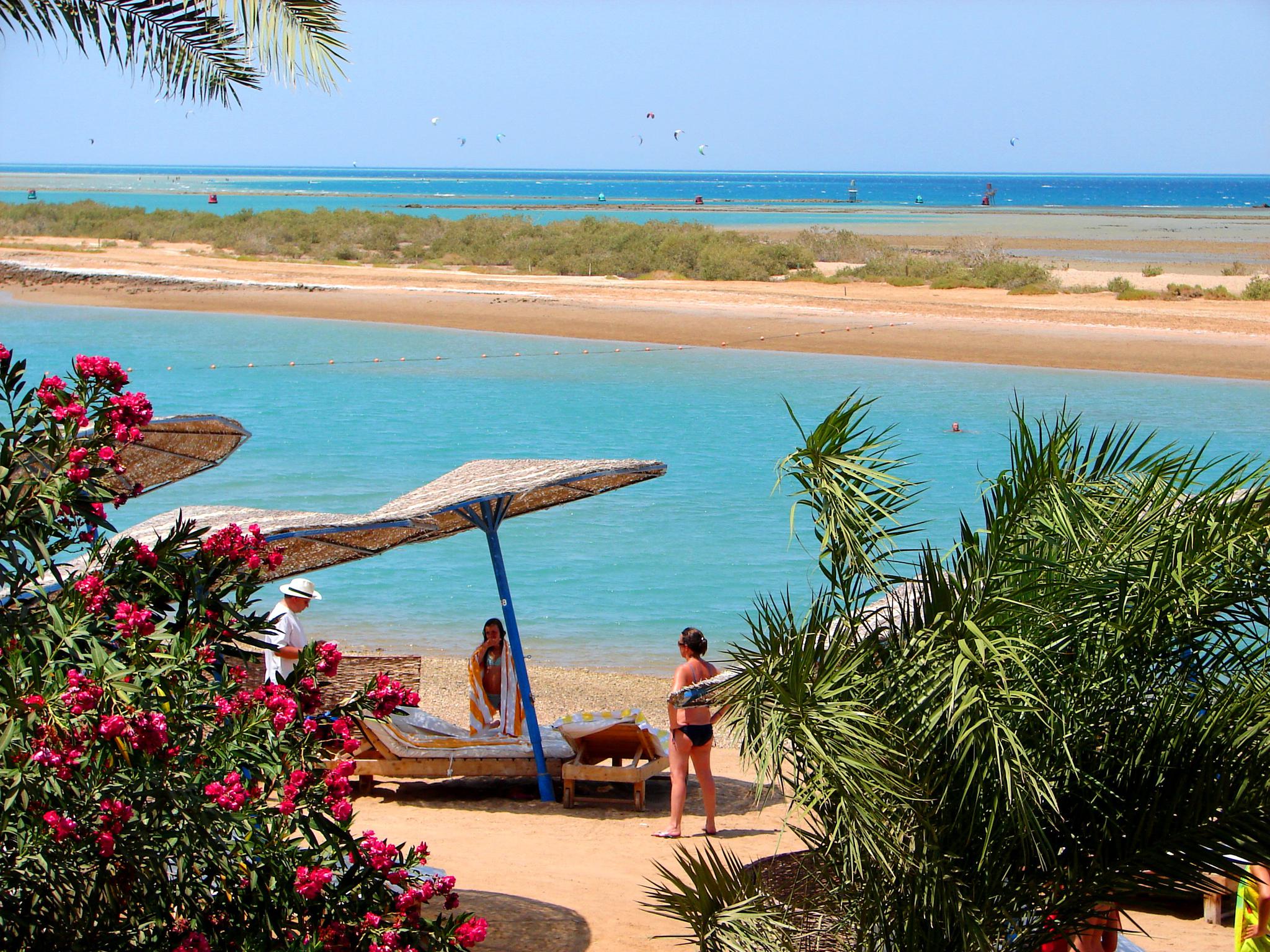 My father is a world traveller par excellence. Ambassador and camper, he waltzed under crystal chandeliers and fished lobsters by moonlight; with him, we hotel-hopped and pitched our tents in the middle of countless nowheres; thanks to him, we experienced luxurious worldwide hospitality and learned to identify real from pseudo wilderness. He taught us the passion of travelling, and meticulously instructed us on the protocols that would enable us to completely merge with each locale, so that it remained an indivisible ingredient of our consciousness long after we had parted with it.
This seasoned traveller, this catalogue of places, this guru of the art of journeying, at 75 years of age, after exploring the seven seas and five continents, recently declared: "Of all the places I have visited around the world, if I were to choose a spot to settle down in, it would be El-Gouna."
I didn't need any further prompting to pack a suitcase and spend a few days by the shores of this unwary frontrunner. My husband and I realised it was high time we paid the romantic getaway a first trip and decided that when visiting the creme de la creme of world spots, only the creme de la creme of its wide hotel selection would do: our booking settled on the Sheraton Miramar, the jewel in the crown of the celebrated hotel chain in Egypt, and unanimously voted the most spectacular hotel at El-Gouna.
A few months ago at Taba Heights, I had toured two hotels designed by world-renowned architect Michael Graves and had secretly longed to sample the delights that must result from existing, ambulating, slumbering and playing within a brainchild of such genius for a few days. Sure enough, Sheraton Miramar at El-Gouna is designed by none other and is an absolute gem. Praised be He that grants secret wishes.
It is one thing to obtain an overall impression, and an utterly different experience to zoom in on its details. Yes, we were familiar with Michael Graves' architectural style, and yes, we had briefly strolled around two of his other creations. But the Sheraton Miramar is by far the cherry on top. Imagine the Red Sea reaching out into your room, extending innumerable canals that meander like the branches of an immense tree between nine islands, flowing under the planks of wooden bridges, its warm waters lapping the plant-covered flanks of a rising and falling landscape.
Now imagine that landscape dotted with chalets of every conceivable shade of earth colour -- from burgundy to yellow to brick to orange to burnt sienna -- the flaming brightness of bougainvillea caressing their walls with every gust of sea breeze. Turn to look back and you are received by a skyline of every geometrical form -- domes, cones, rectangles, arches and columns -- regally juxtaposed against the rugged outline of the Red Sea Mountain Range, all standing under a spotless globe of perfect blue. This was the sight we beheld upon arriving: the magnificence of a human mind captured within the majesty of pristine nature.
No less invigorating is the freedom of releasing both your muscles and your mind under the expert hands of a medically-trained masseuse, as she works her magic to the soft tunes of Asian fusion music while the scent of burning incense wafts through a still room at the spa. An hour of such delicate treatment is sealed with sitting in a bathrobe, sipping a vanilla infusion (my husband chose pomegranate) after the masseuse exits to afford you a few moments just for you and yourself. Every second carries the potency of hours of meditation. All you can think of at this moment is the bliss of being alive to experience such annihilation. Nothing else matters.
Well, except dinner perhaps.
After a couple of nights at the Sheraton Miramar your mouth automatically begins to water at a certain hour, when the promise of new culinary revelations draws nearer with the ticking clock. On our first night we sampled the Oriental restaurant's grilled goodies and happily experienced being blown off our seats by the sheer talent of the man in the kitchen wearing the tall white hat. Such skill in preserving texture and moisture while delivering flavour and aroma that, for a few moments, we did not notice the shimmering dance of scintillating lights reflected on the surface of the water alongside which we dined.
Could the Italian restaurant match such flair? Dressed to the nines, we wandered through the labyrinthine passages leading to the poolside where tables were softly glowing by candlelight under a stunning full moon. The maitre d'hotel, charming and superbly cordial, topped our expectations with a delectable shrimp platter that leaves me pining for a second round even as I write these words.
One day of scuba diving held enough magic to divert my attention from another dinner at the Italian. And I was eager to ride that white diving boat, sail far out to sea and descend where silence and colours rule the unrivalled Red Sea underwater world. In my entire diving life I have never come across such a friendly, professional and helpful crew as those at the Miramar. They had eyes and ears for everything: the coffee refills, the timing of our lunch between dives, the questions of multi-levelled divers, the children whom they took diving and snorkelling with individual, undivided attention -- they were as fantastic as long-lost friends who spare no effort in making you feel welcome.
Thanks to all the positive energy on the spotless boat, an eagle ray (my first sighting!) decided to laze around our party of divers for a good 15 minutes, nonchalantly grazing the seabed, taking a few turns as if flying around us in salutation before disappearing beyond a pinnacle throbbing with anthias.
Once back on land we headed straight to our private beach, where a few moments of calm relaxation were in order after the day's diving excitement. The sky was sprinkled with para-sailors, like butterflies of all sizes and colours, caught in a dance of motion at the whim of the wind. As the sun got ready to call it a day, we rose and began the journey back, turning every now and again to gaze at a horizon leisurely unfolding its arms to receive the setting orb.
Everything on the path separating our beach from our room played a visible role in this grandiose ceremony of parting with the light. Each flower glowed fiercer during those moments, as if in gratitude for the vibrancy that the sun had bestowed upon its colours during the day; as if it was gathering every last speck of brightness infused within its petals in preparation to return its radiance to the very source of radiance. We had to pause and acknowledge the exquisiteness of the moment, and then headed to the Miramar's old boat where tea and coffee are served every day.
The boat was no ordinary one -- no mere vessel constructed of wooden boards. The boat was home to a man and a woman so much in love that they ploughed the world's seas in quest of a coast with enough romantic energy to match the nature of their union. They, too, had sailed the seven seas, they had even circled the moon, to no avail. Yet it was on this shore, right here at the Miramar, that they cast their anchor and never left again. This is not a true story. This is the story we imagined, inspired by the unmatched surroundings, watching the sun descend into the embrace of the water. Every detail at the Sheraton Miramar does exactly that. Inspire.
Add a comment