← Back to portfolio
Holidaymakers, this way please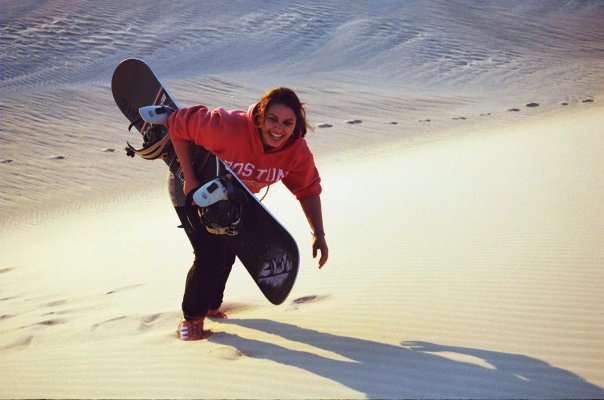 "Come, woo me, woo me, for now I am in a holiday humor, and like enough to consent." -- William Shakespeare
A vacationer is a person. A person is an individual. An individual is subject to countless states of mind that are liable to shift under the influence of life's immediate givens. There is no right and wrong way to vacation, no blueprint for the perfect holiday. What qualifies a break from the routine as successful is its ability to cater for the vacationer's need at that particular point in time. While the consensus among your immediate community may be for a Thai massage and chocolate bath at the most exclusive hotel spa, you may be just in the mood for a book to read by candle light lying on a mat on the floor of a hut in the most elemental setting. And while some may necessitate the exhilaration of an adrenaline-rushed ride, others will be blissfully content with a walk among the ruins of an ancient temple guided by a tour leader with a bad accent. The richness of Egypt is such that it will open any door you feel inclined to knock.
TIL YOU DROP: Sharm El-Sheikh
"Life may not be the party we hoped for, but while we're here we should dance." -- Proverb
So you want to release the party animal lurking unsuspectingly inside you, growling for the dazzling lights, the wacky DJs and the thumping bass of the latest dance tracks; you want to unleash the last few months' pent-up frustration of unending toil right on the dance floor, displaying neatly choreographed steps or making an absolute fool of yourself, no matter... because you won't be the only one and you simply couldn't care less, as long as you spend yourself to the rhythm of the music. You know where you should be heading for the holidays: none other than Sharm El-Sheikh, where the jet set crowd, in its latest fashion trends, will be descending upon the clubs, lounges and restaurants like ants who've stumbled upon a sugar hill, most of them acquaintances who'll be really happy to see you on those lazy recovery mornings by the beach to catch up on the news you choose to share with each other.
http://www.sharm-el-sheikh.com/NightLife/NightLife.htm
ZEN, AND THE LOOKING GLASS: Baharia, Farafra, Dakhla and Kharga Oases; Fustat Wadi Al-Gemal, St Catherine
"The greatest human quest is discovering what one must do in order to become a human being." -- Emmanuel Kant
Another year draws to an end; 12 months filled with experiences, thoughts, people and events are headed for a closure before another 12 reveal their unfailing promise for more. Whether this has been a good year, a bad one, or the usual roller coaster encompassing both thrilling rides and plummeting depths, there comes a time to stop and reflect. A moment to be in the company of those with whom you can spend long periods of comfortable silence, calm contemplation, meaningful discussion and walks of self-awakening, surrounded by the monuments of nature seemingly designed specifically for these sacred celebrations of the mind and spirit. An extending horizon, endless sand dunes, rugged mountain ranges and spotless skies are the atmospherics to stimulate the soul towards the reflection it seeks for its rejuvenation.
Bakr Baharia: 012 541 9598; http://www.egyptmyway.com/ hotels/westerndesert/index.html
DAWN OF A NEW DAY: Basata, Ras Shitan, Dahab, Awlad Baraka
"All strangers and beggars are from Zeus, and a gift, though small, is precious."-- Homer
You may be in the mood to find yourself propped up against colorful cushions surrounded by total strangers, listening to one playing the guitar, embarking on a debate with another about the philosophy of the book between your hands, or teaming up with others still for an impromptu ball game. There is something about being incognito that is peculiarly soothing. There is no baggage in any conversation that starts as fresh as the morning dew and there is comfort in the awareness that it takes all kinds to make a world when you scrutinise a microcosm. If you are feeling inclined to polish up your social skills, engage in human encounters that need not last beyond the scope of your holiday as you melt inconspicuously and effortlessly in a small crowd, the camps of Dahab and Nuweiba will offer you just that at a shoe-string budget.
http://www.castlezaman.com/ location.htm
DOWN THE RABBITHOLE: Siwa, Al-Gelf Al-Kebir
"We should come home from adventures, and perils, and discoveries every day with new experience and character. "-- Henry David Thoreau
Remember the factory scene in Chaplin's Modern Times? Yes, well, breaking news: most people today are caught in a relentless mill of repetitive activity with such lasting consequence that it paralyses their mental ability to disengage from its perpetual, mechanical nature; errands, chores and duties... never ending, grinding, merciless. Now picture this and imagine its possible effect on your battered soul: you are whizzing down a sand slope, arms open wide, the wind blowing against your face as you shed your tension to your gaining momentum; you are submerged beneath a crystal clear surface, enraptured by the kaleidoscope of colors and shapes teeming on a reef before your weightless body; you are securely fastened to a rope, your feet are suspended in the air as you glide over water, free as a bird, watching everything lose size while you gain height; heart beating in anticipation, you are grabbing hold of the door handle in a 4X4, edging closer and closer to the thrilling decent that will follow the unending climb up a colossal sand dune. You will experience the buzz of an exploit, you will return a brand new person.
Zerda Tours: 016 114 0411/010 580 4020; http://www.desertadventuresegypt.com/;http://www.redsea- divingsafari.com
THE LONG DISTANCE RUNNER: Safaga, Al-Qusseir, Marsa Alam
"Now, on the road to freedom, I was pausing for a moment near Temuco and could hear the voice of the water that had taught me to sing."-- Pablo Neruda
Cairo traffic. Yup, I said the words that make us all cringe with the daily horror we simply have no escape from. It no longer matters what hour of the day or what day of the week, the road congestion's effect is such that most of us crave a long, clear drive on which to enjoy good music, captivating scenery and the occasional stop in the middle of nowhere, surrounded by nothing more than the sound of the wind and the echo of silence. Fill'er up, secure your favorite CDs in the glove compartment, stock up on munchies and hop in your car; destination: south. Head out at the break of dawn to behold the shifting hues of the sky, and witness the metamorphosis of landscapes, the inspiring qualities of the light and the sweet release that takes hold of you as you gradually distance yourself from the madness behind and relish your surrender to the endless path that opens up before you.
SOLID AS A NEST: Ain Sukhna, Al-Arish, Al-Fayoum, Wadi Al-Rayan
"The family is one of nature's masterpieces."-- George Santayana
There are times when nothing in the world compares to watching your children run in an open space, laugh with abandon, or inquisitively inspect new surroundings as they bombard you with questions attesting to their growing intellect and curiosity. No amount of fun, peace and quiet, or luxurious treatments can then compensate the affection you need to lavish upon your family once you realise that you have not spent quality time as an entity since your last holiday together, caught as you all became in the trap of the day-to-day to notice how much you're missing on the moments that matter. You yearn for a tête-à-tête with the eldest; you long to push the little back of the youngest on the swing; you need to remind them of the countless wonders of the world, exemplified in a setting sun, a boat ride, a flight of birds, or a geological formation. If they are still young enough to look forward to travelling with you, you should definitely grab this chance while it lasts and take them to family havens where they can witness the normalcy and abundance of gathered families before it is too late.
Adel: 010 304 573; http://www.touregypt.net/fayoum.htm
MIND OVER MATTER: Minya, Luxor, Aswan, Edfu, Esna, Kom Ombo, Philae
"Culture is to know the best that has been said and thought in the world. "-- Matthew Arnold
Although there are vestiges of one of the world's greatest civilisations practically around every corner in Egypt, the Nile Valley remains by far the most concentrated stretch of land showcasing the wonders of what humans were capable of thousands of years ago. The journey along the banks of the Nile is one of awe and inspiration, as it is composed of a richly colored palette, combining the gifts of both water and land to those who seek knowledge, culture, beauty and calm, amidst the edifices constructed by predecessors who achieved their aim of immortality embodied in solid rock. The transits along Nile cruises are numerous, attesting to a cultural progression and diversity befitting of the prominent place this country holds in the pantheon of world heritage. Whether you select one locale to dissect in depth, or prefer a bird's eye view of national history, the Nile will grant you the same bounty it offered those who populated its flanks when the earth was still believed to be flat.
IS THE LIFE UNSEEN: National Parks of Ras Mohamed, Fustat Wadi Al-Gemal, Wadi Al-Rayan, Wadi Al-Hitan; Nubia
"Man is the only creature that refuses to be what he is."-- Albert Camus
Fortunately for those who seek them, there are plenty of crocodiles in Lake Nasser who have absolutely no problem being exactly what they are: elusive mini-dinosaurs. With all the talk around the world about global warming, extinction of the species and man's impact on the environment, a growing number of nature devotees will leave no stone unturned in the quest for what remains of natural life upon the planet. If you are developing a growing curiosity about wildlife, rest assured that the numerous deserts and water expanses in Egypt are teeming with fauna; if you, too, wish to experience the thrill of sighting a creature that has neither adapted to your own personal settings nor perished under their influence, a number of National Parks will provide rare encounters that will leave you breathless. Crocodile watching tours are operational in Nubia, beyond the Aswan Dam; migrating and endemic birds can be observed around Lake Qarun; in the Southern and Eastern deserts, foxes, lizards and even gazelles may reveal themselves to the patient and the lucky.
Add a comment