← Back to portfolio
Hey, shrimp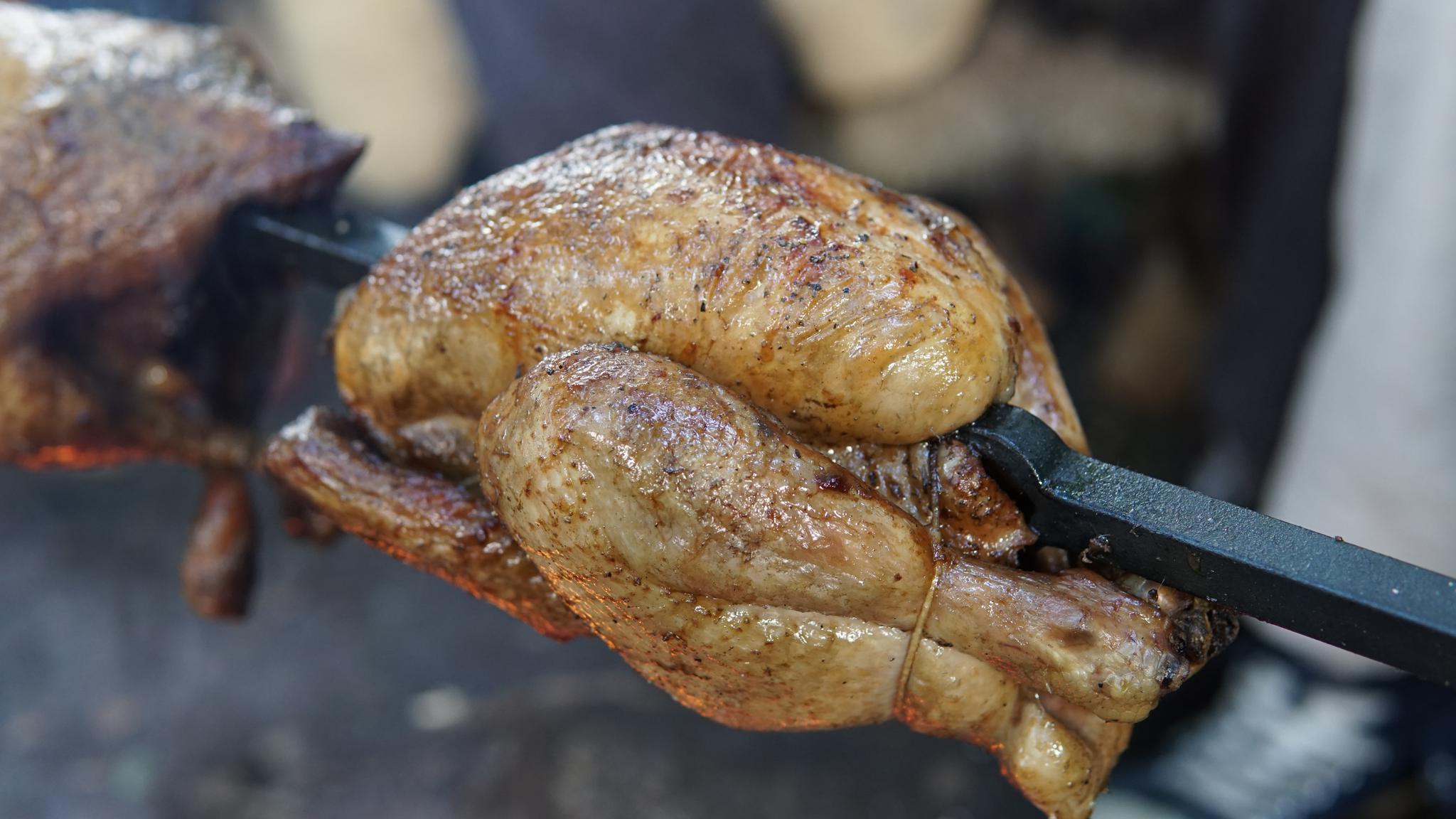 We had already been to the Nile Hilton Annexe's food court for crêpes and had promised ourselves that we would sample, in the near future, each of the five other cuisines available at the same venue. Our avid eyes fell first on the Scampi Corner, for obvious reasons: shrimps in all possible manner -- or so we thought. As mentioned previously on this page, the food court offers a very straightforward atmosphere; clean, calm and simple, it invites customers to hit and run.
Scampi, here we come, dreading only the fact that we will not have enough stomach to taste of every dish. We were sorely disappointed. There were exactly three items on the scampi menu: Scampi Cocktail (with spicy chili mayonnaise, for LE23), Scampi "Provençale" (with tomatoes, garlic and herbs, for LE25) and Golden Fried Scampi (with tartar sauce, for LE25). C'est tout.
As we had predicted from the crêpes experience, all three shrimp plates were heavenly. But why, I wonder, is the number six connected to shrimps at most restaurants in town? At the food court, as in many other places, each of the three dishes contained exactly six shrimps -- not one tail more, not one head less. Why?
In all cases, the shrimp situation was brief, concise and to the point and we were still rather unsatisfied after having licked all our paws and whiskers.
The only sensible thing to do was to attack the menu of the German Corner, also at the food court. The restaurant should be grateful that we had already filled half our respective stomachs, because what we saw on the menu did not please us at all: three items, no more. Again! Were they doing it on purpose? We gave the waiter a sidelong glance as he approached our table -- we could not help but feel he was part of the conspiracy -- and mumbled our order in the most frozen of tones. It also did not help that the fresh orange juice tasted anything but fresh and that the mango juice needed to be cut with a fork and a knife.
The Original Bavarian "Leberkaese" (with potato-cucumber salad, for LE13) was rather huge, dry and dull and it arrived with French fries instead of the potentially interesting salad. The Half "Wienerwarld Hendl" (spit-roasted chicken with French fries, for LE15) was, on the other hand, quite delicious. Browned to exactly mouth-watering degree and obviously previously marinated in some kind of a good idea, the chicken called for a picnic in the Black Forest.
Surely some dessert would have been great but, short of the next-door crêpes, there was not much else. It may be a huge consolation that very good beer is available and that, combined with the immense sausages we did not order (the third option on the menu), a German Corner outing could be most satisfactory. As for the scampi, it should not be thought of as a meal, but maybe as mezze to go with their good wine.
Scampi Corner & German Corner, Food Court, Nile Hilton Annexe
Tel. 578 0444

Photo by Ennio Brehm on Unsplash

Add a comment