← Back to portfolio
Fit for the walrus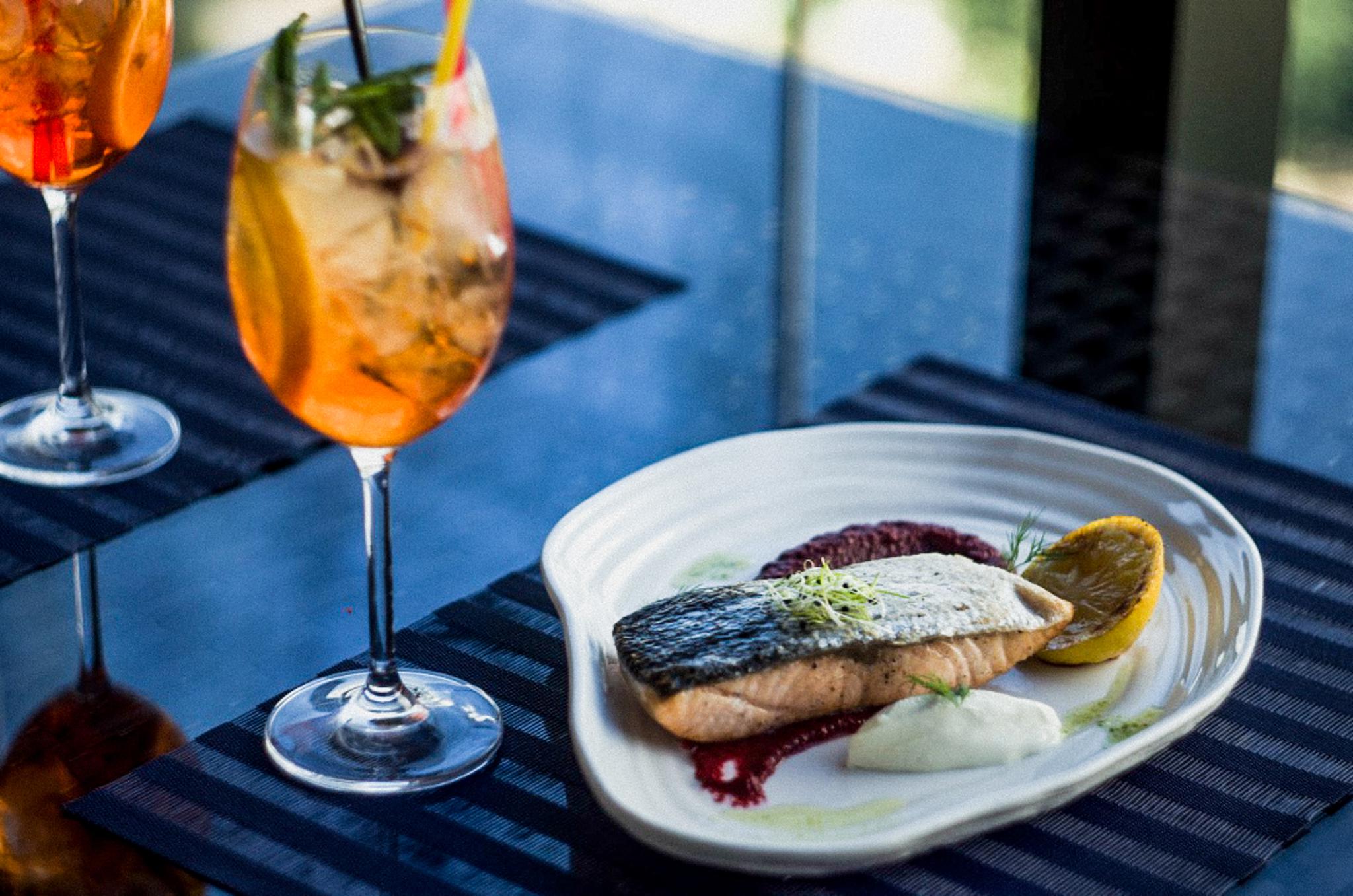 Rossini has never let us down. Every single time we went, we had reason to believe that our first impression was totally justified. It is one of those places people either truly appreciate or really don't -- and this in a matter of moments from entering. True, I find no logical explanation for a Siwan bench outside the door of an Italian sea food restaurant and piano bar called Rossini, but let's just consider that it is the Egyptian stamp the owners decided to place on it.
It is located in one of the quieter and smarter corners of Heliopolis (where it may actually remain unnoticed to many non-Heliopolis residents, who are only acquainted with the louder and more popular quarters), on a beautiful street which affords a pleasant walk before or after the meal. The building itself is a villa with the upstairs converted into a bar and the downstairs housing some of the more spectacular sea food dishes in Cairo. An extremely pleasant "garden" area with pergola and clay lamps operates in the summer, although something tells me the mosquito situation could be quite intense. Rossini is an elegant affair: a dim, quiet and spacious interior, with sweet flower arrangements and large, ornate porcelain dishes.
If you don't enjoy sea food (in which case you should not be dining at Rossini's in the first place), you may glance at the alternative main courses. We never did -- anything that swims and is offered at an Italian restaurant is good enough for us. There is so much to choose from that it took us a good half hour to make up our minds, which we changed by the time the waiter was taking the order.
The "fish cooked in salt" was utterly problematic, but it was eventually decided that we should see someone else try it first before getting involved with it.
Our pasta was Spaghetti Alle Vongole (with clams) and Rigatoni Ai Quattro Formaggi. Both were succulent. One word of advice on the spaghetti with clams, however: if you or anyone in your party is hungry or short-tempered or both, pick something else -- the clams are not shelled, which is fun but takes forever.
Next came two miracles: Filetto di Salmone Al Porro (with leek sauce) and Gamberoni (jumbo shrimps) "Dello Chef." Rossini does that to you. It spoils you, gives you a taste of the stuff people get addicted to (and at quite a price), then pretends it was your fault for coming. We were still moaning when the desserts hit the table. The Gelato Al Forno is like a tajin of fruit ice cream topped with meringue, while the Tartufo Nero consists of chocolate sponge cake with mocca sauce, topped with cocoa powder. If these desserts were movies, they would be rated adults only.
Behind us, four unpleasantly loud men watched the waiter delivering a poor fish out of what seemed like a gypsum cast -- it had been cooked in salt. The men never grew less loquacious as they ate; I guess we did well to skip that one. No, Rossini has never once let us down. Dinner for two came to LE269.
Rossini, 66 Omar Ibn Al-Khattab Street, Heliopolis.Tel 2918282 - 4171401

Photo by Tanya Prodan on Unsplash

Add a comment