← Back to portfolio
Divinity incarnate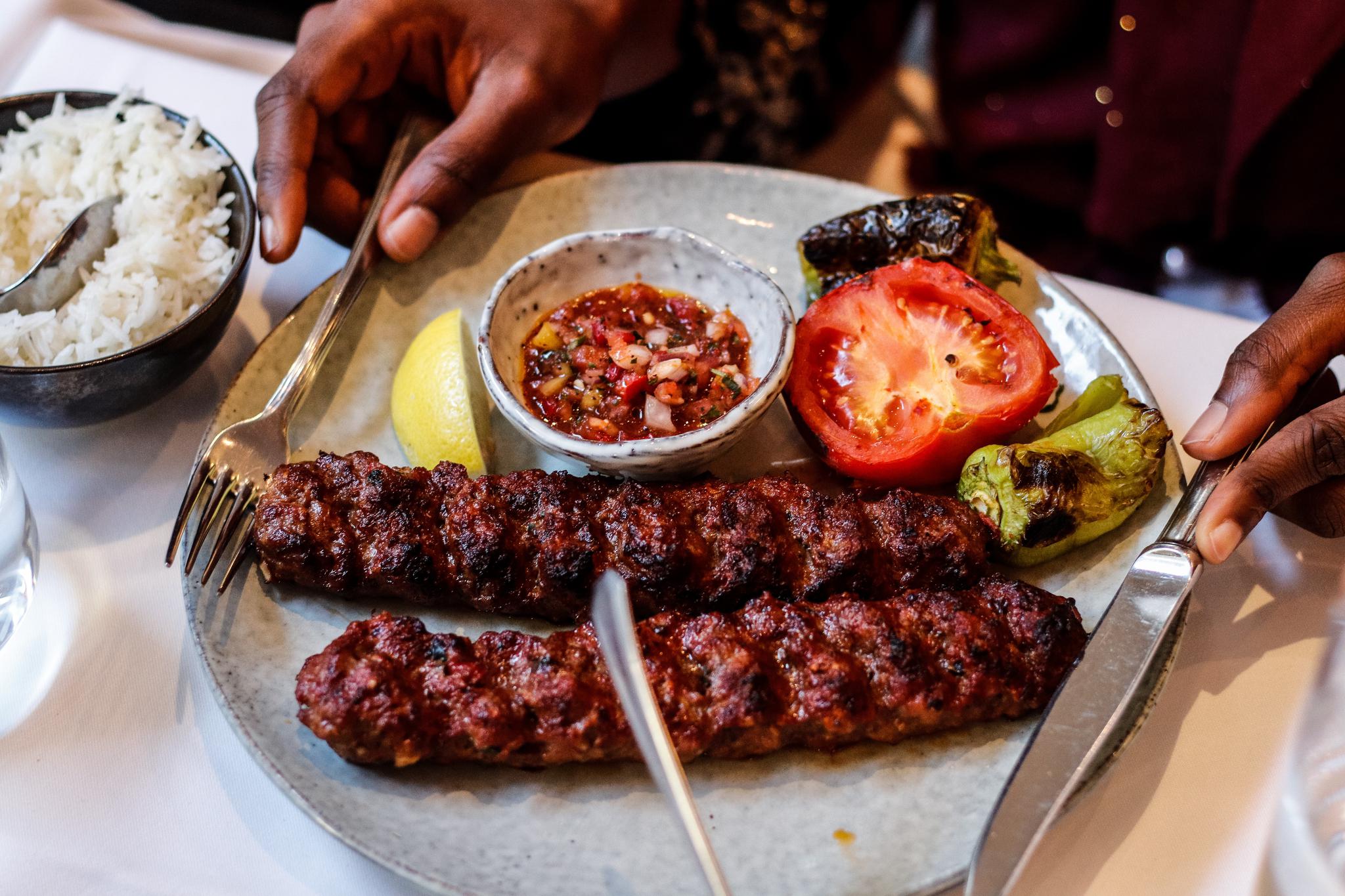 Mashawina is yet another example of the current theory on Lebanese restaurants: they are sprouting everywhere like mushrooms. Why is Lebanese cuisine flourishing in Cairo at such a speed? Reasons aside, the solid fact is that the numerous Lebanese restaurants are competing like there is no tomorrow -- and for some there may indeed be none. Mashawina, however, has ensured itself a long and prosperous future.
Mashawina seems to be a regular venue for the higher echelons of the Lebanese community in Cairo. Dressed to the nines, Lebanese women and men sit comfortably and elegantly in what seems like their second home. Pleasantly decorated, the restaurant contents with eclectic items from extremely comfortable wrought-iron chairs to coloured glass bottles scattered here and there, elaborate woodwork and terra cotta-style tiles. Among the main attractions of this venue, will probably be the waiters: they are all trained in the art of pretending to really care about the diners' well-being, making uncalled-for and very civil jokes and smiling hospitably every time a customer glances their way.
The mezze were delicious. Falafel, kibbeh (kobeiba in Egyptian dialect), chicken livers, tabbouleh, toumiyeh (garlic paste), hummus, halloum (grilled goat's cheese) mushrooms provençale and kofta in pomegranate sauce were all laid before us in no time. With Mashawina's own home-baked bread, there was no stopping anyone from eating. No matter that the main courses were still to arrive; every single atom of food on those plates was hoovered up with passion.
Mashawina does not mask its penchant for all things meaty; in fact, a whole array of raw kofta and kebab is on display. Although there are many items on the menu a vegetarian will enjoy, Mashawina has an obvious preference for carnivorous customers. Our own party got the hint and opted for meaty main courses: Shish Tawouk, Veal Cutlets, Shish Kebab and Shish Fish. All main items arrive with several pieces of manaqish-type bread topped with tomato sauce and onion slices.
The meat, chicken and fish fared no worse: all were superbly tender and exquisitely flavoured, not to mention generously portioned. A little wine or some araki would wash them down fabulously.
Top buttons were discreetly undone as the complacent waiter settled the menus once again in our hands with fluttering eyelashes. Anyone for dessert? Demure head-shaking soon transformed into several orders: kunafa antabli, bouza and layali lebnan. No words can describe the kunafa (although antabli it was not). It arrived hot on a layer of ricotta cheese and topped with rosewater-lashed syrup. Sheer bliss. The bouza was not exactly disappointing but it certainly lacked the characteristic elasticity one expects. As for layali, they consisted of a layer of divinely light rice pudding topped with a layer of divine beaten fresh cream, sprinkled with divine pistachios and bathing in divine honey.
The price for this meal was LE325.
Mashawina, 3 Abdel-Moneim Hafez St, Heliopolis.
Tel 415 8442/290 3677
Add a comment