← Back to portfolio
Dancing screen to screen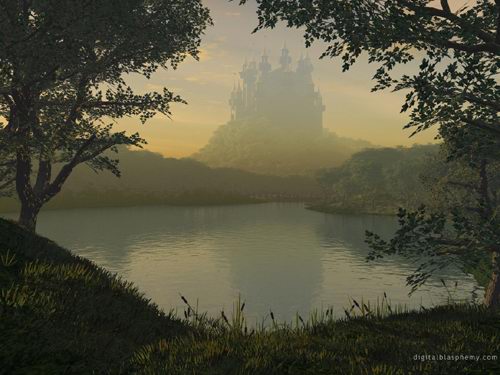 Encores were "shouted" as the curtain fell on each of three nights on which the first complete e-play in Internet history, the product of an Egyptian Web site, was performed. Over three consecutive nights, the two-hour performance was presented to Internet users on Masrawy.com in the last days of February through a chat room specifically designed for the purpose. Inspired by the story of Palestinian child martyr Mohamed Al-Dorra -- shot dead by an Israeli Army soldier, in his father's arms, five years ago -- Memoirs of a Martyr is a script written specifically for the Internet. Its author, Mohamed Ryad, is a 24-year-old Egyptian Web designer working for a newspaper in Saudi Arabia, where he currently resides.
The actors, all of whom were Masrawy chat users, underwent an intensive four-week rehearsal period prior to the event. This took place under the supervision of Ryad, the concept designer and chat room manager. Although the actors had never met, they rehearsed for several hours daily from their homes in Cairo, Tanta, Zagazig and Saudi Arabia, in a private chat room. One might wonder what there is to rehearse when the whole performance is all about typing words on a keyboard. Yet there was, apparently, much to work on: precision of line delivery, expressive vitality, synchronization of roles... Ryad was quoted in Reuters explaining that, through flexible Internet conventions that draw on such practices as letter/word repetition, it was possible to compensate for the absence of sight and sound; for the duration of the e-play, the actors were able to convey the emotional and psychological signals necessary for achieving audience engagement. And according to Sherif El-Ogail, portal development executive of Masrawy, the technique proved highly effective in terms of audience response.
"Behind the scenes in this electronic theatre of ours," he explained to the press, "we noticed that during important scenes, the audience kept silent, while at other, less intense times, there was a noticeable increase in comments and stronger interaction. According to the comments received from site visitors during the intermission and after the play," El-Ogail added, "the performance was very well received." Others had slightly different takes on the event. "Due to the nature of the medium, of course," Masrawy portal development manager Hossam Khalaf explained, "the show was not strictly speaking a theatrical performance -- at least not in the generally accepted sense; perhaps it is best described, rather, as a form of interactive reading." He added that the play was delivered in such a way as to prevent the audience from participating directly in the dialogue, a condition that does not usually exist in chat rooms. "We also made available to the cast technical features enabling them to use a number of images, in addition to the words they were typing, to illustrate the different situations their characters were in. This was to help them in the process of communicating the condition or location of characters according to the script."
The notion that an e-play is not theatre is a viewpoint adopted by, among others, senior theatre critic Nehad Selaiha: "What distinguishes theatre as theatre is the physical presence of both actors and spectators, whereas this experiment is based on the idea of absence. We have to distinguish between drama, which can possibly, certainly, exist on the Internet, and theatre -- a word we should be wary of applying to any kind of drama. This idea could turn out to be a wonderful outlet for amateur actors, or it could develop into its own art form, yet I would much rather it was designated by another name -- e-drama, for example, rather than e-theatre." And it is in this context that an experience carried out on MSN a few years back proves relevant. "There was a chat system that gave each user a graphically-designed character," Shady Abul-Naga, head of the Creative Department at the Products Division of LinkdotNet (the company that owns Masrawy), recalls, "and in their interaction, they very much resembled a live comic strip." From the technical viewpoint, it would be possible to develop graphics backgrounds as alternatives for stage sets and even introduce music in the scenes for dramatic effect -- a fact that, while not refuting Selaiha's point, certainly expands the artistic-aesthetic scope of the kind of e-drama she envisions.
The fact that the playwright-director resides in Saudi Arabia while the cast live in Egypt and the Gulf countries is interesting, too, since it underlines the virtual nature of the enterprise. Internet chat rooms and roleplaying, which often involves elaborate backdrops and avatars, are both platforms for the notion of an alternative self. Such ongoing stories, events and characters -- described by Selaiha as a form of "psychodrama" -- provide Internet users with the possibility of an alternative life. Experimental theatre figures have certainly considered the possibility of performances that employ Web cams, for example -- or else a combination of mime and the written word. Tarek Abul-Fotouh, curator and director of the Young Arab Theatre Fund, alluded to a similar experiment carried out by the Belgian Web site www.kfda.be,www.kfda.be,which presented an enacted plot on the Internet in 2001, with an open end requiring the audience to give their opinion of how it should be concluded -- an avenue already explored in storytelling and experimental theatre performances. "I think this event could generate a new art form," Abul-Fetouh said.
Sites like Cyberpalestine, where Palestinians of every living generation and from all over the world meet and discuss, provide examples of how the Internet could provide a virtual platform for dialogue not available in real life -- something that finds expression in Narrative or Table-Top Role Play Gaming (RPG) -- a formalised verbal interaction between a referee and a player or players, resulting in a narrative. This interaction means that the fictional character (controlled by the player) has complete or nearly complete freedom of choice within the fictional world (controlled by the referee). The entire process of text-based RPG depends on the rule system, with books listing guidelines, stories and character- developing techniques. After this is established the players and the game master (the person in charge of keeping the story in motion) use their imagination to build a fantasy that changes every time they play.
Types of RPG include such genres as murder mystery, dungeons and dragons, storytelling and, more significantly, live-action role-playing (LARPing) -- an experience not unlike acting in a play without a script, and of which the e- play can be seen as a variation. For the duration of the session, players become their characters in a situation that tends to involve a large and enclosed virtual setting -- again not unlike a stage setting. Gaming is a hobby passionately pursued by millions; and often the game master will have gone to great lengths to research one or more aspects of the scenario. Perhaps it is in the light of gaming that an e-play is best understood -- as an attempt to aesthetically formalise a by now vastly widespread aspect of virtual experience. This said, it is to its affinity with theatre that the stir Memoirs of a Martyr has caused is due -- an affinity that no doubt will be emphasised and regenerated in a wide variety of ways. It remains to be seen whether, like other aspects of virtual experience, such a brand of dramatic creativity will take hold.
Add a comment